Times Table Tutor
Prepare for the new Multiplication Tables Check
✔

Teaches to 12 x 12

✔

Works at each pupil's pace

✔

Singapore Maths Style

✔

Pupils work independently

✔

Contains Mock Tests
Prepare for the new Multiplication Tables Check
Help your pupils learn their times tables and pass the new Multiplication Tables Check. Times Table Tutor is suitable for all pupils, including those with SEN.
The program works at the pupil's speed. It is multi-sensory and uses spaced repetition. Pupils practice their tables in order and out of order in many different ways
Mock tests, with the same timing as the formal test, allow your pupils to practice as many times as they need.
Singapore Maths Style
Times Table Tutor is based on Singapore Maths/ Maths Mastery, teaching times tables in 3 stages: concrete, pictorial and abstract.
Concrete
Pictorial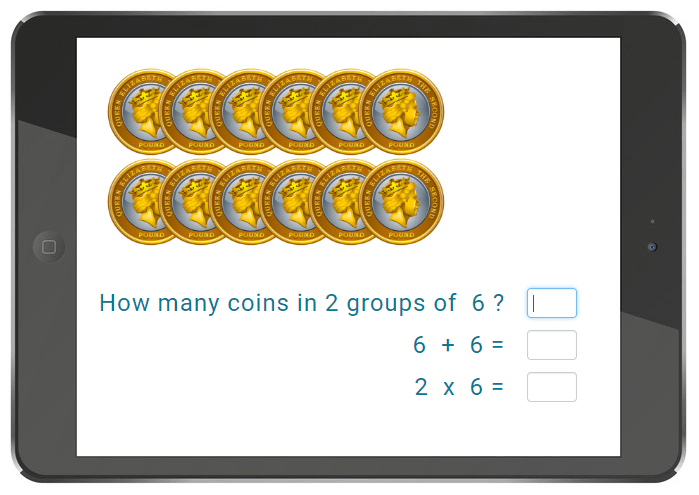 Abstract
School Pricing
A school license covers all pupils on roll, and pupils can play at school or at home.
Times Table Tutor takes 10 minutes per day, and does not require 1:1 supervision.
Works on all PCs, Laptops, iPads and tablets.
£80 + VAT per year